ROP (Regional Occupational Program)


CONSTRUCTION TECHNOLOGY



Marin Builders Association has been working with the Marin County Office of Education's Regional Occupational Program to support the program and its commitment to fostering leadership in developing and providing quality vocational education needs to Marin County.


The Regional Occupational Program offers a Construction Technology class for both students and adults.
Some of the valuable skills obtained in this class include:
Green Building Practices
Job Safety and Job Site requirements
Tool Safety
Introduction to tools
Hands on experience with tools: Skil Saw, Power Drill, Hammer, Measuring Tape etc.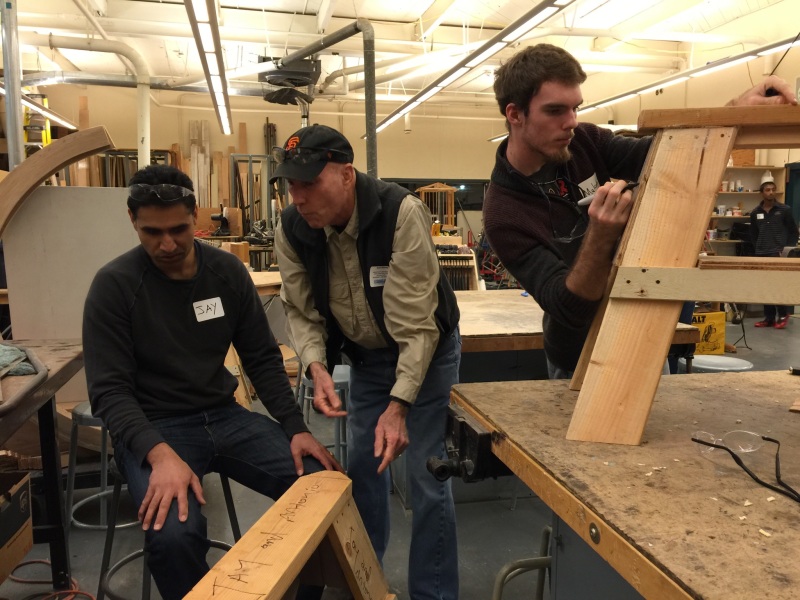 Test regarding the Skil Saw and all of the moving parts on the saw
Importance of working as a team to get the job done
Introduction to Building a pair of saw horses; reading a plan, building saw horses
Test of the vocabulary used in the industry
Preparing for the building of the tool sheds
Reading a diagram/drawing for building the frame for the floor of the shed, building the frame
Electrical, Plumbing
Windows, Doors, Framing
Roofing
Blueprint reading
Building wisdom from Local professional General Contractors
Resume preparation-writing, interview coaching
Completing the building of a Tool Shed – from ground up
"This engineering class has been
an awesome experience.
I have learned so much in such
a short period of time and it's
been pretty empowering"
- Chiara C., Student
Click to View Class Flyer



Program runs for 18 weeks from January thru May on Wednesday nights




Sign up today - Contact the ROP office at 415.491.6639




---



Summer Interns Available.
It's a WIN,

WIN, WIN for you and the students!




Hire an ROP Student today - Contact Tom Eller at (Office) 415.488.9865 or (Cell)

415 606-1955



Learn to Build
5 PM
Wednesdays
*One night a week for 18 weeks
High school students can earn credits-up to 5 units
Qualify for summer internship employment with a construction professional
Earn the Marin County ROP Work Readiness Certificate
Hands-on training!
For more information Click Here